HK Special solutions.
---
We are happy to advise you and find your individual solution together with you!
In addition to the systems that were already presented, HK Balkonbau offers a wealth of other possibilities. Combinations of individual systems are conceivable. As a customer-oriented service provider, we develop customised solutions for you.
HK Glazing.
---
HK glazing has become increasingly popular in recent years. The outdoor space becomes a real open space with a glazing. The space can be used in every weather condition: spring, summer, autumn and winter. The living space increases.
HK glazing is a well thought-out and proven system. It is retrofitted for existing constructions or assembled as an additional component for new balconies or loggias.
Glazing also adds additional benefits that pay off. The energy savings achieved by improved thermal insulation alone are 10-20%. Additionally, the significantly increased sound insulation reduces the noise pollution from outside. Balcony and loggia glazing significantly increase the residential value and thus the value of the property.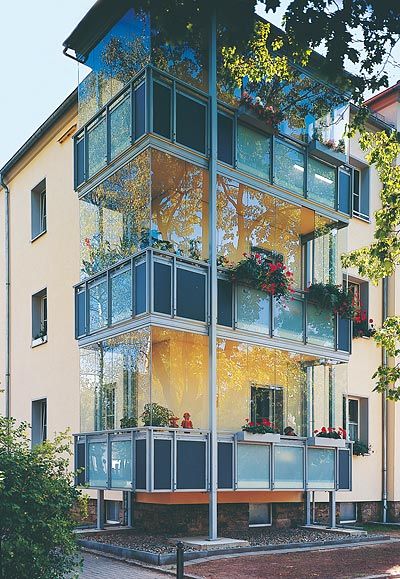 HK Balkonbau offers various glazing options.
---
folding sliding or sliding glass system for renovated loggias in combination with suitable balustrades

glazing in combination with free standing balconies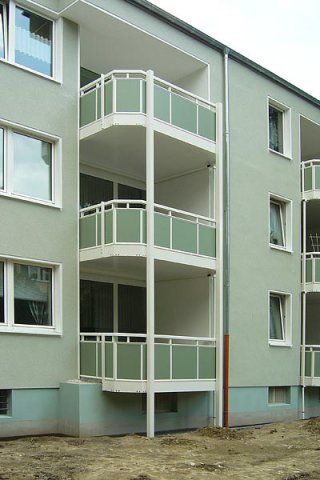 Loggia extensions.
---
Finally, concrete blocks are laid so that no difference can be seen between the existing balcony and the extension. Since the coating can be laid without any height difference, the construction is free of any tripping hazards.
The HK balcony extension is an independent static system. If the existing balcony panel is in good condition, it can be preserved. The expansion will significantly increase the balcony space.
Barrier-free.
---
We also offer barrier-free solutions, which allows people with disabilities to access the balconies easily. An integrated drainage system allows to purge a significant amount of rainfall. This solution is available for aluminum and concrete balconies.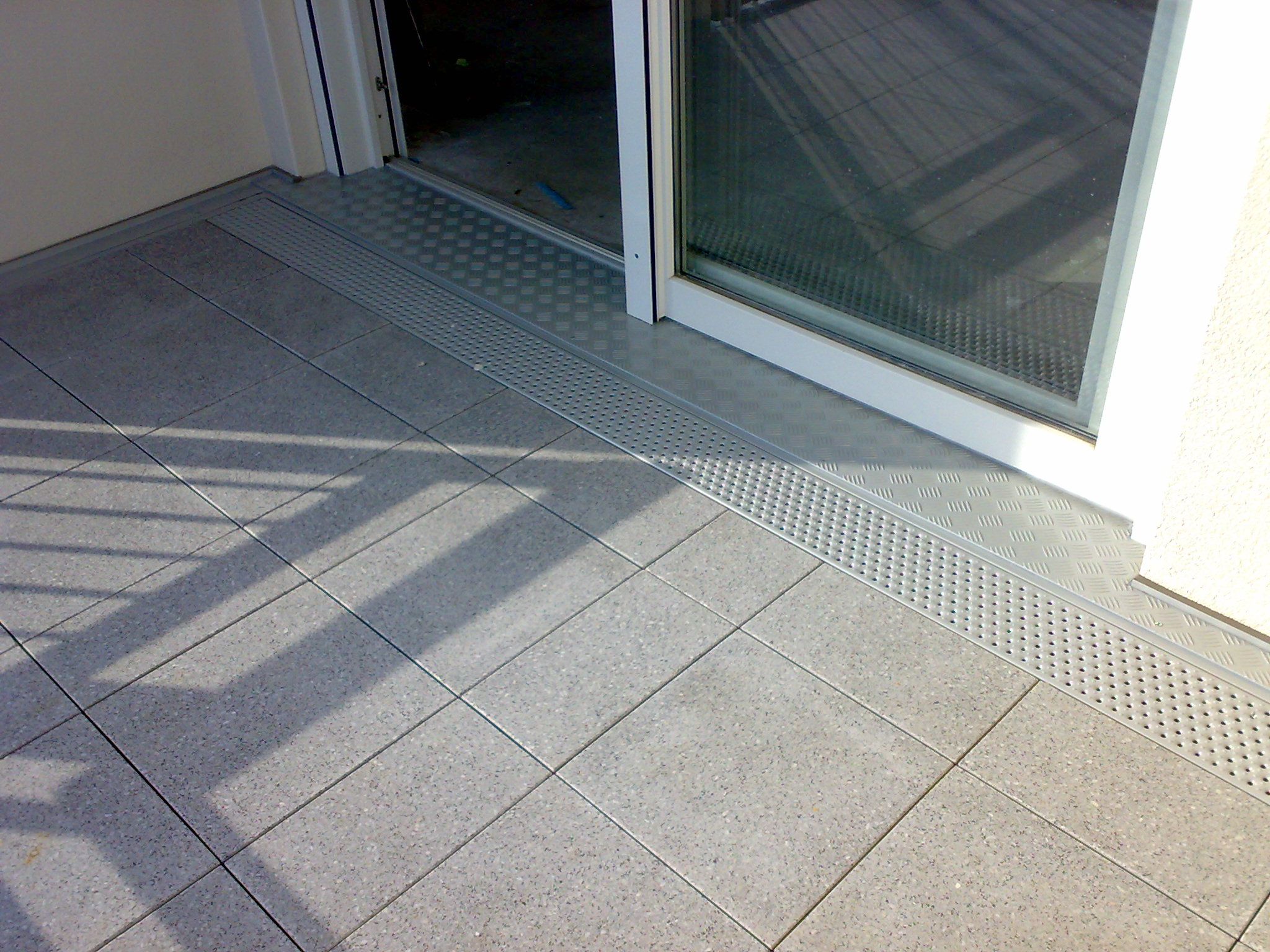 Wir sind für Sie da und freuen uns auf Ihre Anfrage.