Surface finishing - anodizing process.
---
Anodic oxidation or anodizing transforms the metal surface into a dense and very hard oxide layer that is firmly bonded to the base material. It offers protection against mechanical influences and is weather and corrosion resistant.
Raw aluminum forms a natural oxide skin under the influence of the atmosphere, which protects the material from corrosion. However, this layer is very thin (0.1-0.5 µm) and has a low hardness. In the anodizing process, this layer is optimized with regard to specific technical properties (layer structure, abrasion resistance, adhesion, color shade and degree of gloss) and increased to up to 20-25 µm. Anodized aluminum can easily be recycled without additional processes and is therefore a very environmentally friendly method of surface finishing.
An anodized layer is around eight times harder than raw aluminum and therefore twice harder than steel. The metallic sheen and the substrate of the material are retained because the oxide layer is transparent. The oxide layer formed in an electrolyte under the influence of direct current can be colored by various processes. The dye is stored in the layer and remains protected from environmental influences.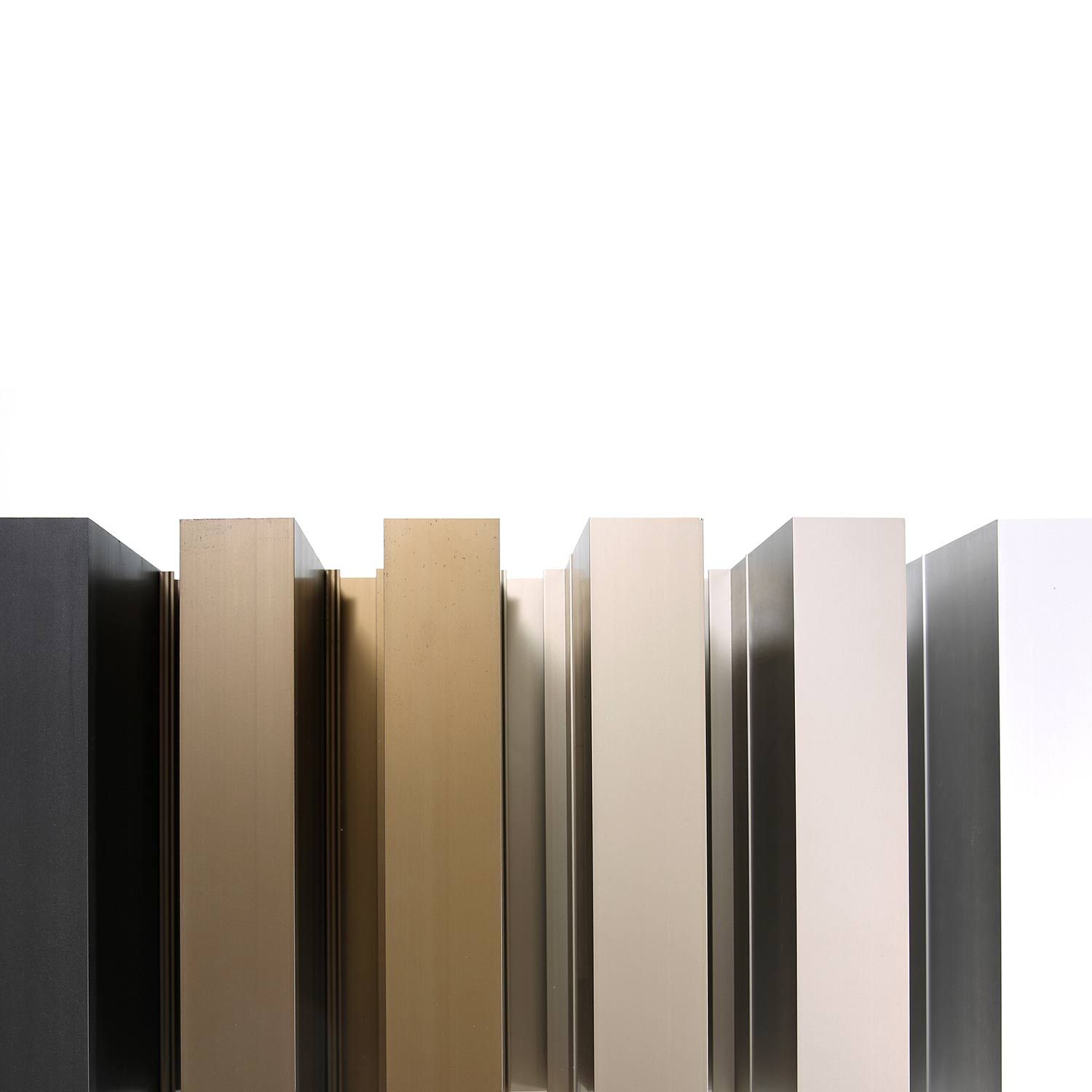 The advantages of the anodized coating at a glance.
---
Technical characteristics:
High corrosion protection

High surface hardness (250 to 350 HV)

Wear-resistant and scratch-resistant
The aluminum structure remains visible
HK Elox.
---
Sichtbare Aluminiumstruktur, modernes Erscheinungsbild, klassisches Farbspektrum.