HK Awnings.
---
In addition to our balconies, we have added various modern sun protection options to our portfolio. We exclusively collaborate with premium manufacturers and offer the products including installation.
Benefits at a glance.
---
Comfort: Protection from unwanted sunlight and glare.

Safety: Shielding against harmful UV rays.

Privacy: Visual screening and protection from prying eyes.

Design: Contemporary design and a variety of colors.

Summer Heat Protection: Awnings prevent the heating of living spaces and balconies in the summer by reflecting sunlight.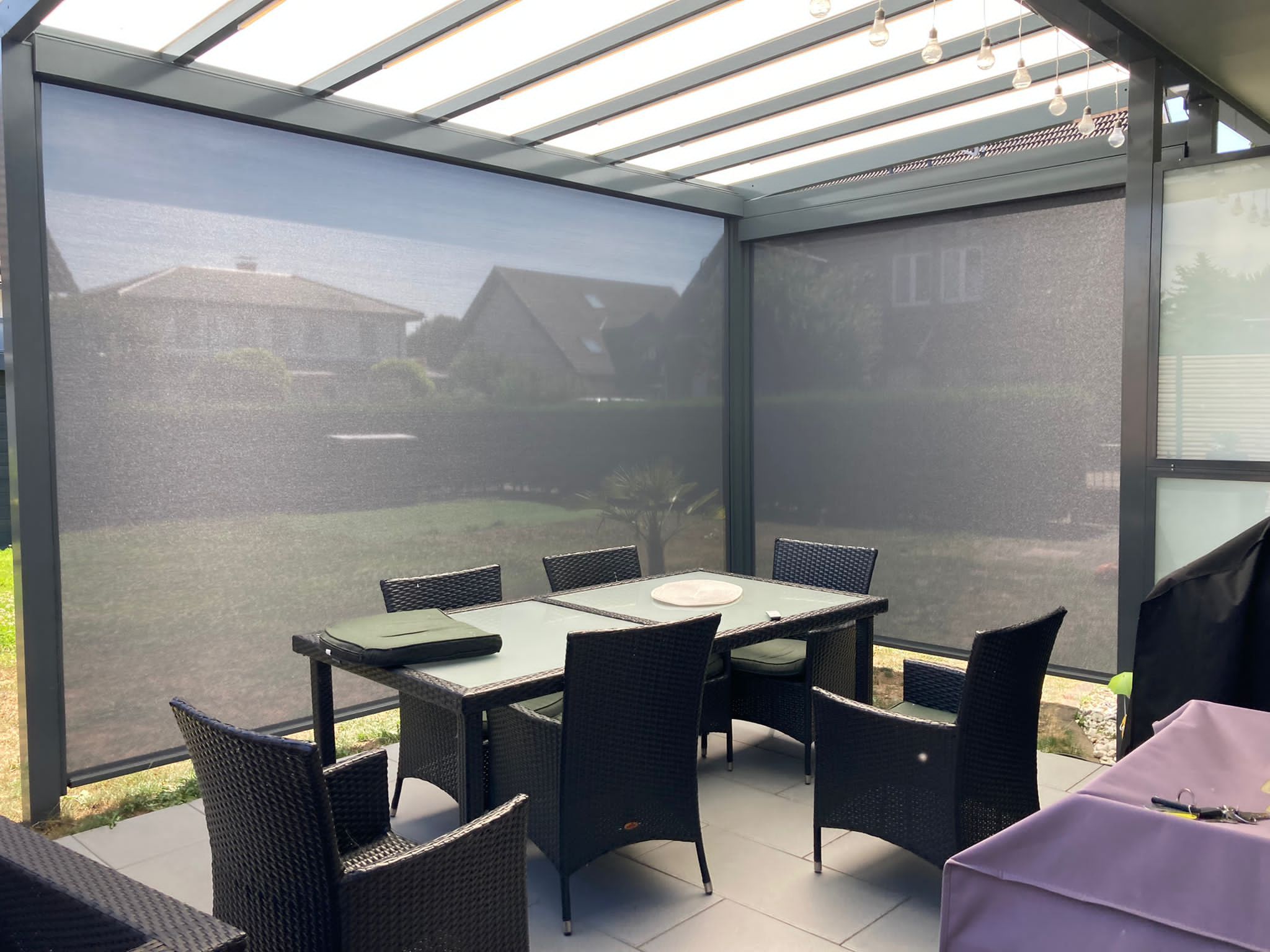 Cassette Awnings.
---
We offer suitable and high-quality models from premium manufacturers.
Max. Width: 6.5m
Max. Projection: 4m
Motor or crank drive
Tilt Adjustment: 5° - 45°
Mounting Options: Wall, ceiling, and rafter installation possible
Optional: Valance (additional vertical roller blind) for south-west orientation
Vertical Awnings.
---
For direct attachment to our balcony systems, we offer modern zip-screen vertical awnings.
Max. Width: 4.0 - 6.0m
Max. Projection: 3.0 - 5.0m
Motor drive, crank drive only possible up to a width of 3m
Mounting Options: Wall, ceiling, and between balcony supports
Vertical awnings can also be used as insect protection
Wind Stability: up to 120 km/h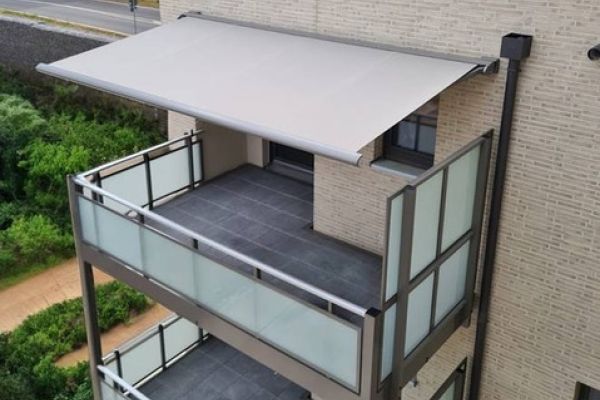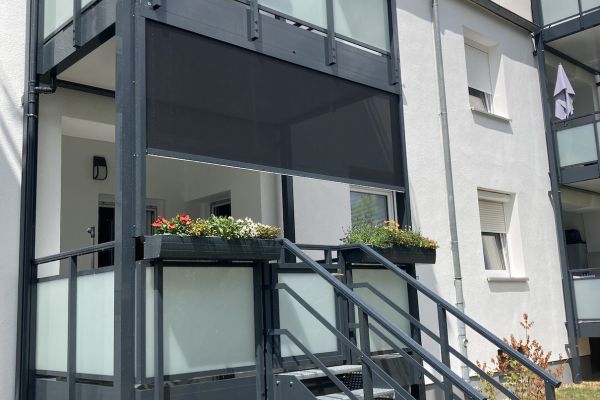 Fabric Selection.
---
Sunshade fabrics represent technical textiles whose main function is to prevent the penetration of excessive heat and glaring sunlight. External sun protection counteracts heat by intercepting warming sunlight. Apart from this functional task, these fabrics also serve an aesthetic purpose. Sunshade fabrics are made from durable, robust material and are known for their easy maintenance and low upkeep. Moreover, the fabrics used have water-resistant, rot-resistant, and mold-resistant properties. They allow a certain degree of air permeability, are dirt-repellent, UV-resistant, and withstand all weather conditions.
Mounted on your balcony, the subtle textile screens integrate perfectly and offer a pleasant sight. During cooler evening hours, they protect you effectively from gusts of wind and drafts. In our wide range of top-quality fabrics, a cozy atmosphere unfolds on your balcony. Whether you opt for proven materials or eco-friendly fabrics, timeless color shades or innovative trends – the right awning fabric is available for every lifestyle.
Wir sind für Sie da und freuen uns auf Ihre Anfrage.