Powder coating
Powder coating is a technique where an electrically conductive material is coated with a powder. Compressed air sprays an electrostatic polyester resin onto electrically grounded parts. The polyester resin is then liquefied in the furnace at 180°C which creates a closed layer with a high resistance to external influences and mechanical strains.  A typical coating unit consists of a pre-treatment of the surfaces (cleaning and/or application of a conversion coating), interim drying, an electrostatic coating zone and a drying unit. The parts are transported through a conveyor system. The produced powder coating layers typically are of an 80 µm ± 20 µm thickness. The electrostatic powder coat is an environmentally friendly technique, without solvents and has a high potential for powder recovery. It is possible to create almost all surface effects by combining different surfaces (smooth, structured) and the respective pigments.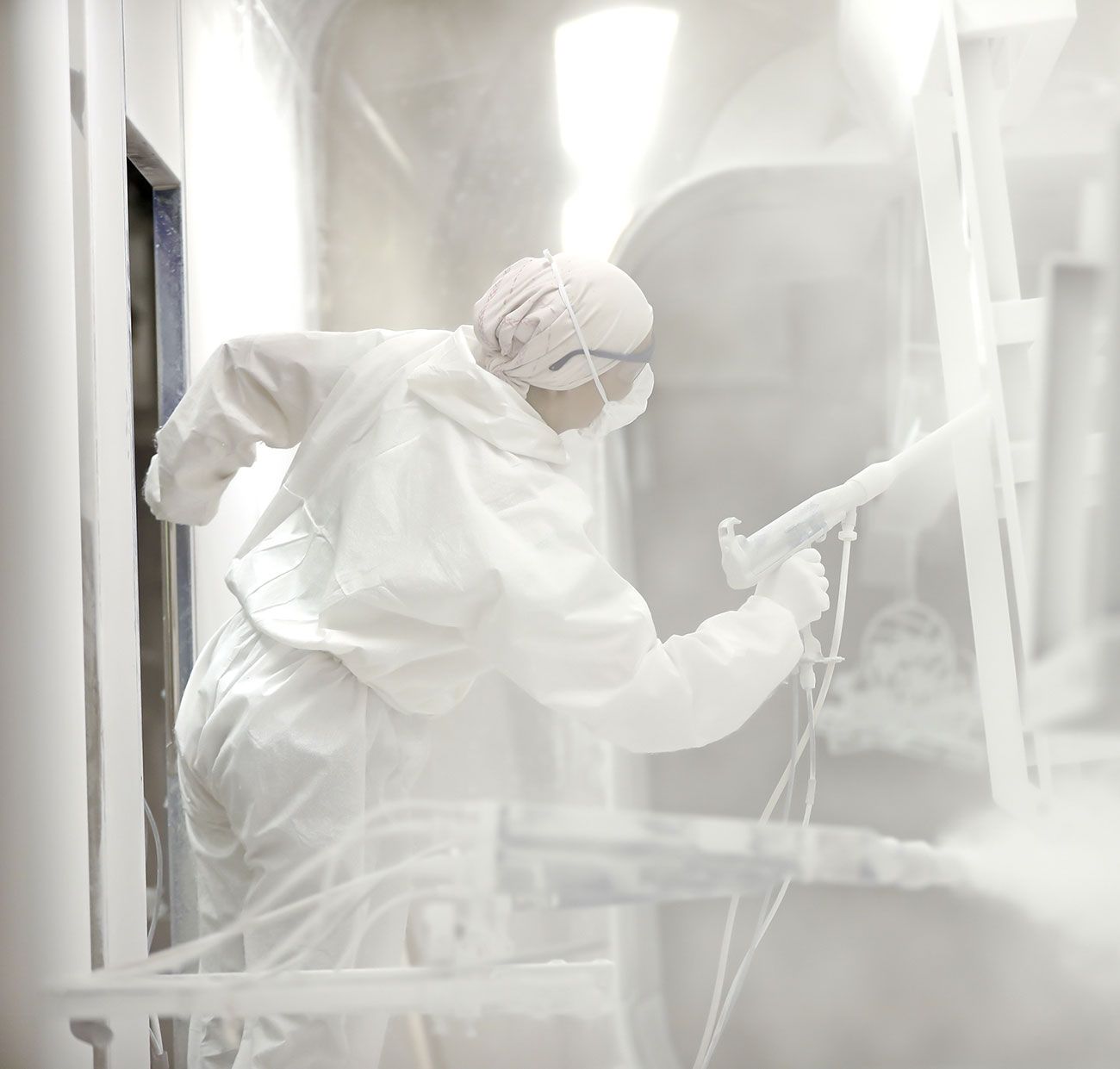 Advantages of a powder coating.
---
High abrasion resistance and mechanically durable

Very high corrosion protection

Unlimited selection of colours

Environmentally friendly procedure: without solvents or heavy metals
Our balconies are available in all RAL- and custom colour tones. Please see HK House Colours for inspiration:
Powder coating silk gloss.
---
noble optics, smooth course
Structure matt powder coating
---
robust, scratch-resistant, no fingerprints