HK sliding shutters / louver panels for decorative sun protection.
---
HK balcony construction offers not only HK balconies but also HK sliding shutters. The sliding shutters are manufactured individually and tailored to your building and can also be installed upon request. We carry out large-scale as well as individual buildings.
Scope/ range of application:
new buildings
old buildings
windows
balconies
Your advantages at a glance.
---
Additional sun protection for balconies and windows instead of high-maintenance awnings

Additional energy savings in colder weather due to pockets of air building when the shutters are closed

Easy to operate via remote control and solar power

No additional outside wiring

Just one motor can power up to 4 sliding shutters

Control of up to 8 sliding shutters with just one remote control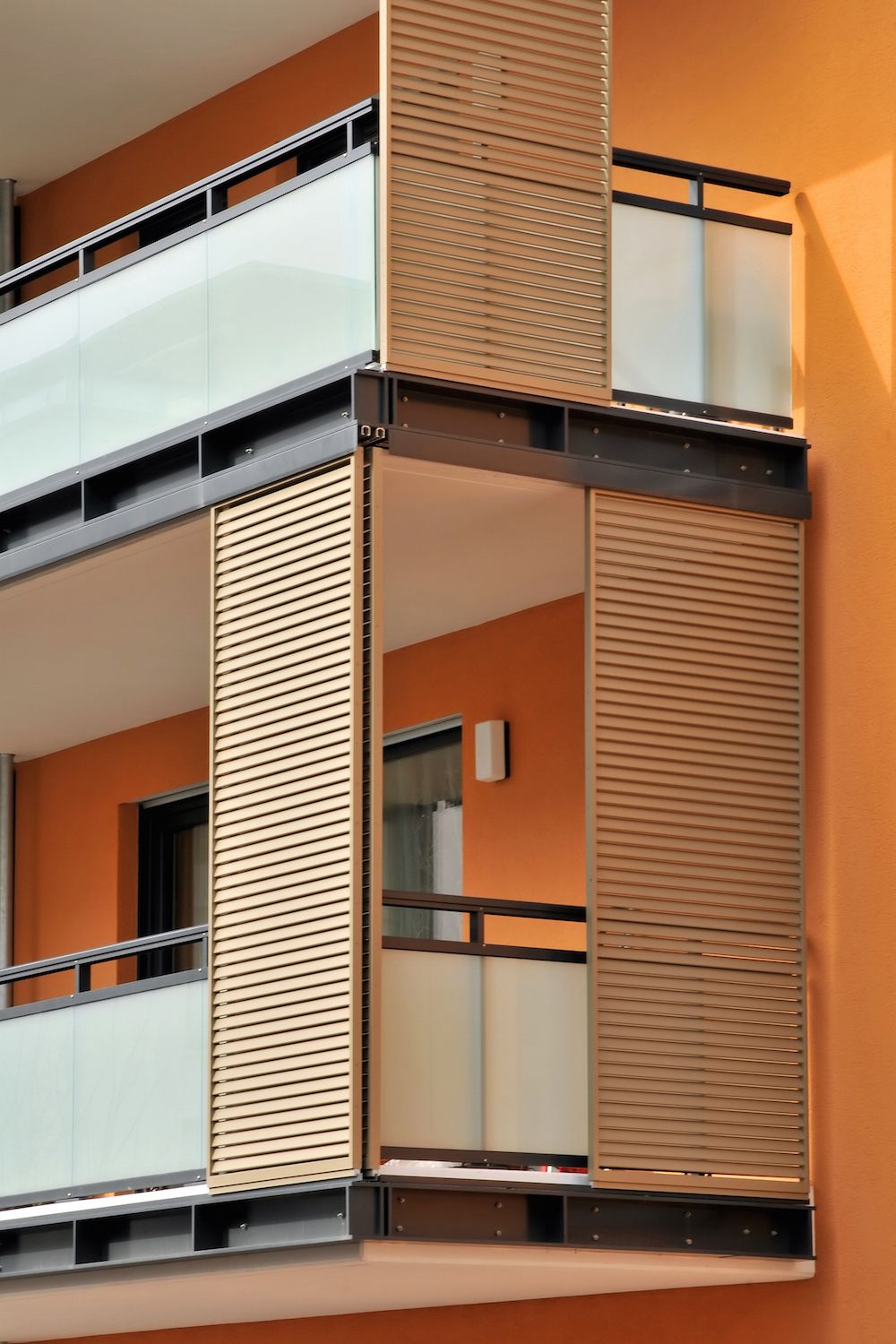 Wir sind für Sie da und freuen uns auf Ihre Anfrage.