HK Balkonbau GmbH – Your Partner.
---
We are a company that started with its craftsmanship through:
innovative product development

market-oriented applications
…and has grown to an industrial company that produces quality products for optimal use for our customers.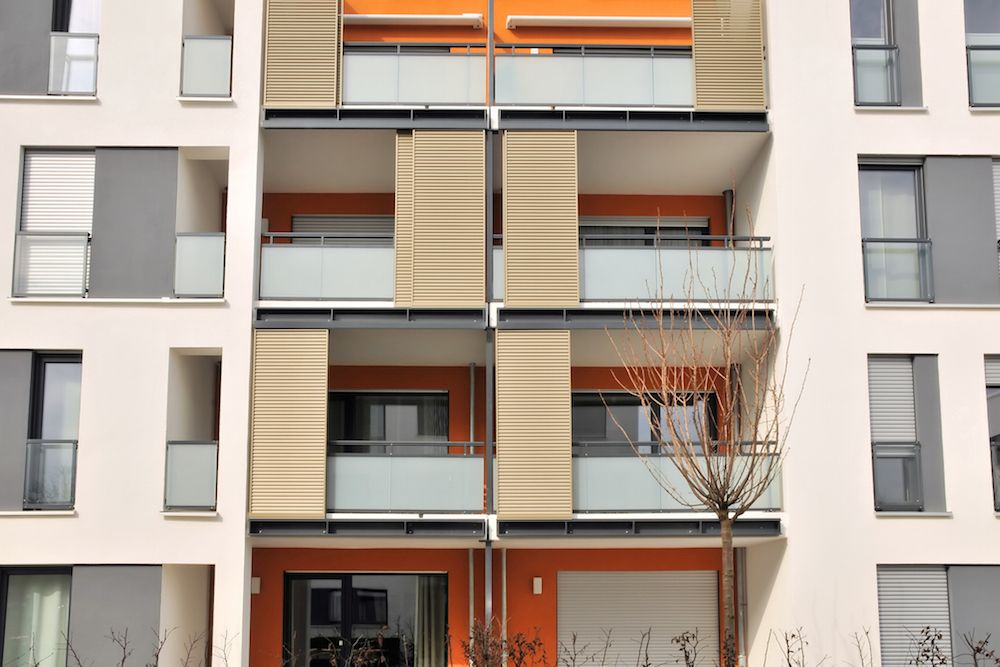 1983
The company HK BALKONBAU GmbH originated from the company Stahlbau Kreyenberg that has been operating through the founder Hermann Kreyenberg since 1983 in heavy steel construction. Within the frame of the steel construction work, also balconies were built out of steel.
1990
The development of steel/ reinforced concrete balcony systems led to more possibilities of application and higher demand so that in 1990 the independent company HK BALKONBAU GmbH was founded.

The steel component, which previously had been produced in a time-consuming steel frame, trapezoidal plate and epoxy screed, has been replaced by a prefabricated reinforced concrete slab.

This is manufactured in quality-monitored prefabrication plants and is combined with steel supports which use the high load-bearing strength of the steel.
1992
In 1992, a larger production facility was built as the company premises on Hafenstaße burst at the seams and could no longer cope with two expanding companies- Stahlbau Kreyenberg and HK BALKONBAU GmbH. With the purchase of the new production facility "Am Alten Viehhof" a more rational serial production was started which enabled us to produce up to 4,500 balconies per year.

The production and also the assembly of such quantities can only be achieved with adequate equipment and well-trained personnel.

A computer-controlled saw/drilling line for steel enables several processing steps of the square tube supports in one operation.
2000
In 2000 the aluminium balcony was added to the product range. In order to offer competitive balconies from the outset, a new production hall of 1,000 m2 was built with an investment of €1 Mio. and equipped with state-of-the-art CNC technology and workstations.

The investment was designed for an annual capacity of 2,000 finished aluminium balconies in one-shift operation.
2019 - New Management.
---
In 2019, Inga Kreyenberg took over the company from her father. She grew into the company at an early age; her first point of contact was through conversations at the kitchen table, and later she worked in the company as a secretary and in the back office of the site management during her studies. Today, the geography and history teacher is responsible for finance, sales and human resources. The academic career changer can contribute her professional experience and expertise at various levels.
Marco Dobes, a qualified industrial engineer in metal construction technology, is also part of the new management team. His responsibilities include technical consulting, production and project management. As is so often the case in traditional family businesses, the management duo makes important decisions jointly.
In addition, the company's founder, as a shareholder, is still on hand to advise them for a good while.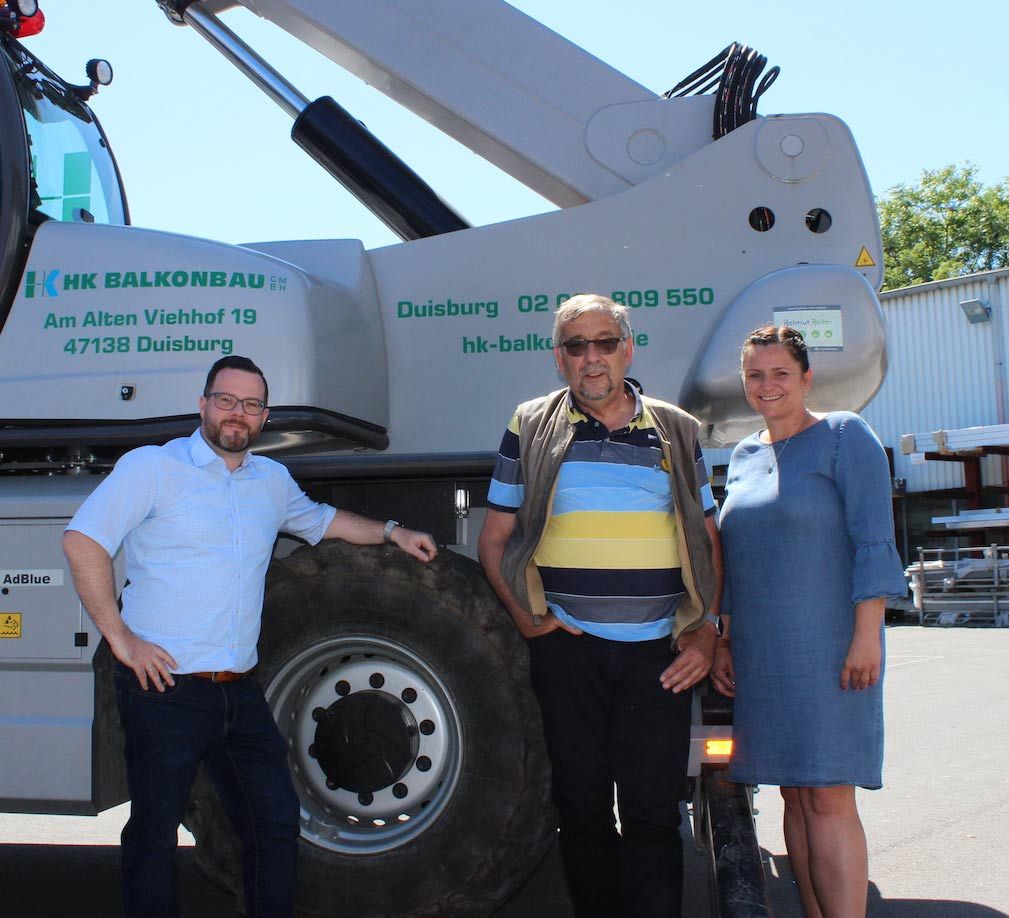 Portrait
---
As one of the oldest companies in the industry, HK BALKONBAU GMBH is the leading company in the field of free-standing balconies and an experienced and reliable partner. Benefit from more than 30 years of experience from over 40,000 free-standing balconies. For our products we guarantee the highest functionality, quality and durability. Strictly controlled workshop production, state-of-the art technology and extensively trained personnel support the reliable and fast execution of your construction projects. The close cooperation with STAHLBAU KREYENBERG also offers a wide range of creative design skills in steel construction.
We offer comprehensive support:
Building permit application

Construction management incl. foundation and demolition work

Delivery of unitized elements in company-owned vehicles

Installation of the balconies incl. detailed work (privacy screen, roof or façade works, curtain wall, glazing, railings, louver panels, windows, doors, etc.)
Consulting and planning, statics,
We are certified according to EN 1090-2 and EU 1090-3 EXEC 2 with the required welding certifications.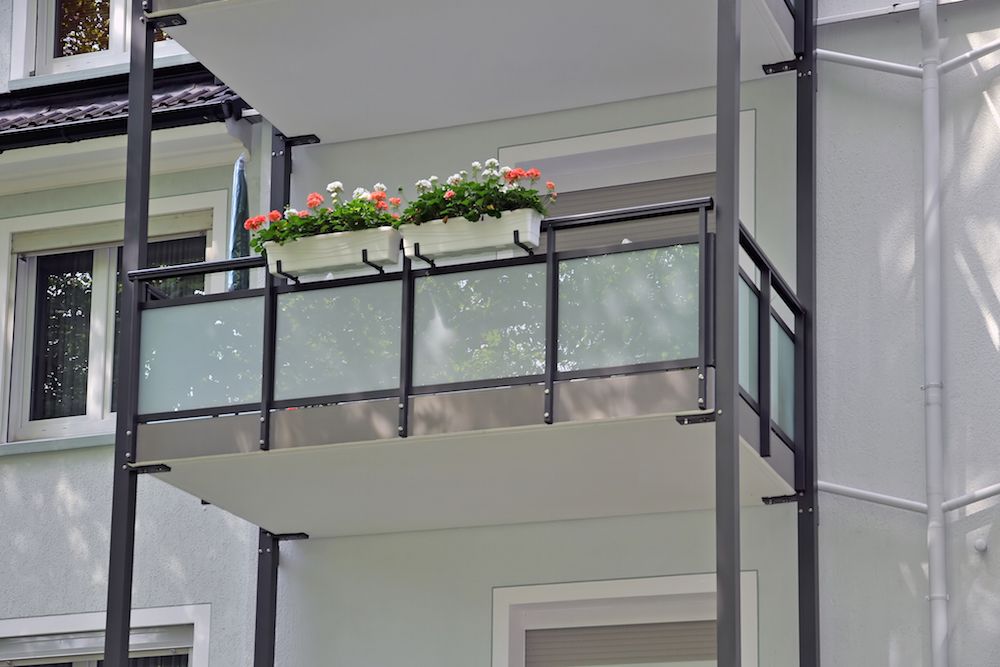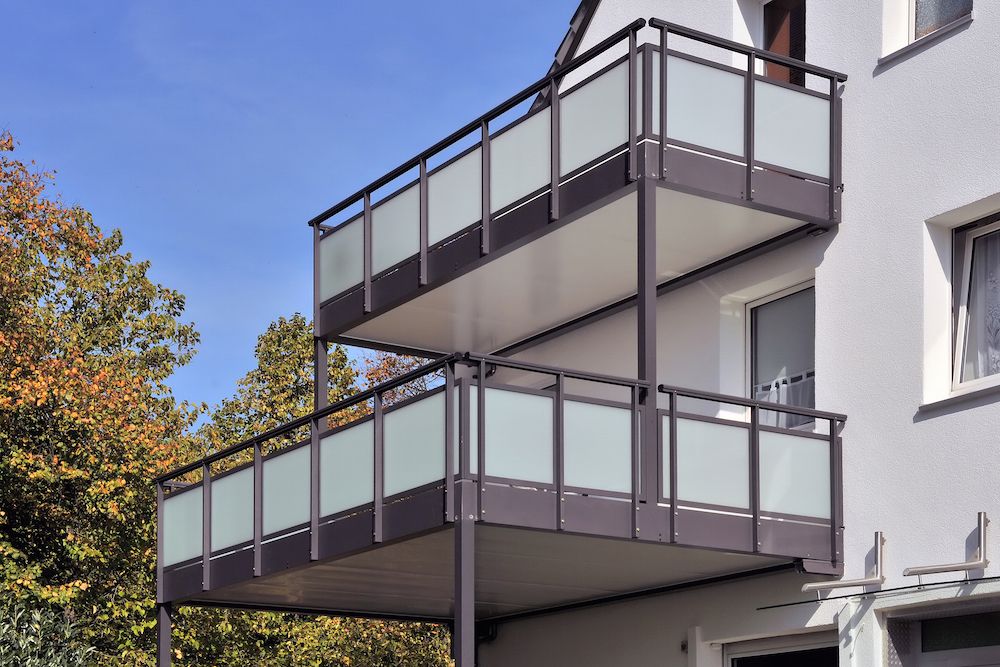 Services.
---
Aluminium balconies self-supported or cantilevered
Fully unitized balcony systems for easy and fast installation processes

One-piece in size up to 10m x 3.34m

With square/round tube supports, aluminium design (double T-optic)

Brackets with Thermal Breaks
Reinforced concrete balconies
Individual sizes up to 6.00 x 3.30 m

With square/round tube supports, aluminium design (double T-optic)
Loggia extensions in concrete or aluminium
Concrete loggias
Balcony glazing
Additional services associated with balconies:
Louver Panels (sun protection)
Aluminium or steel storage rooms for bicycles and bins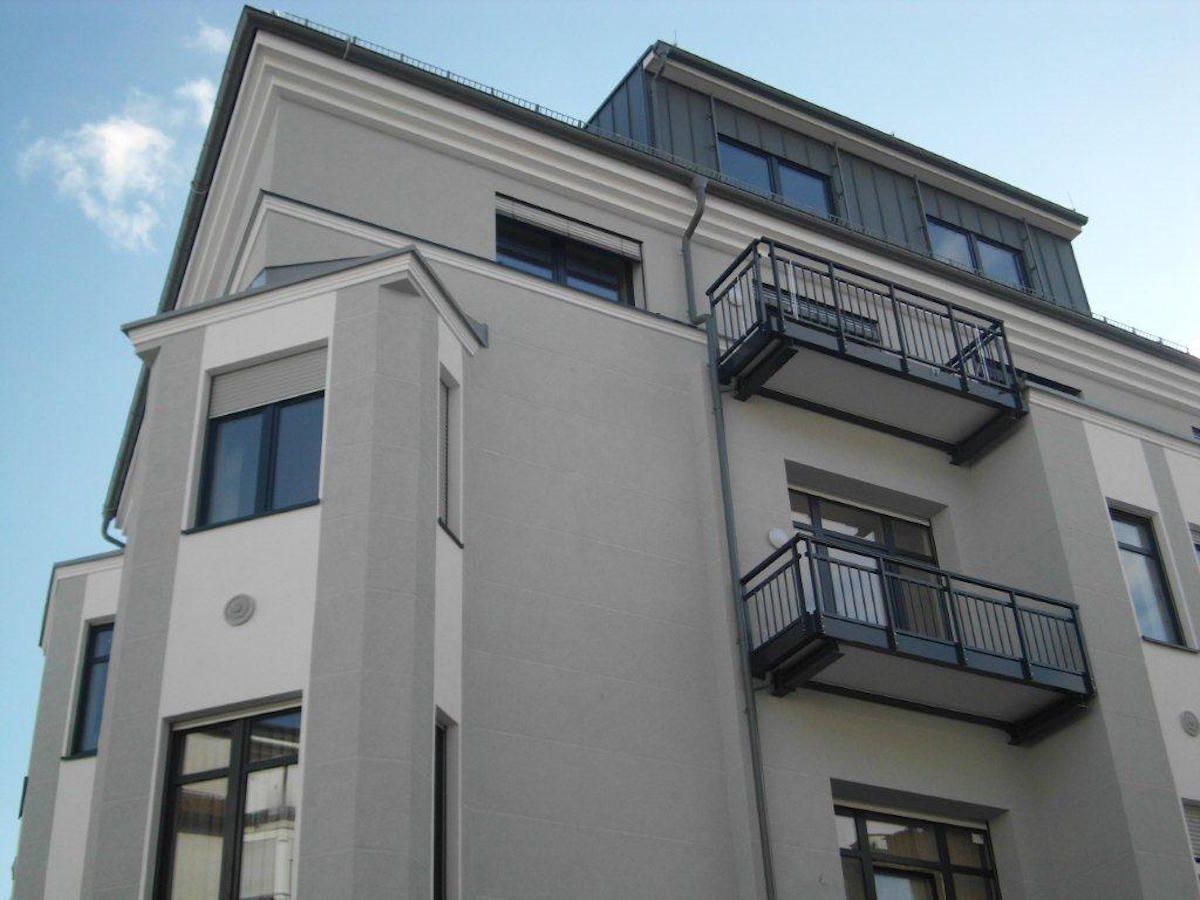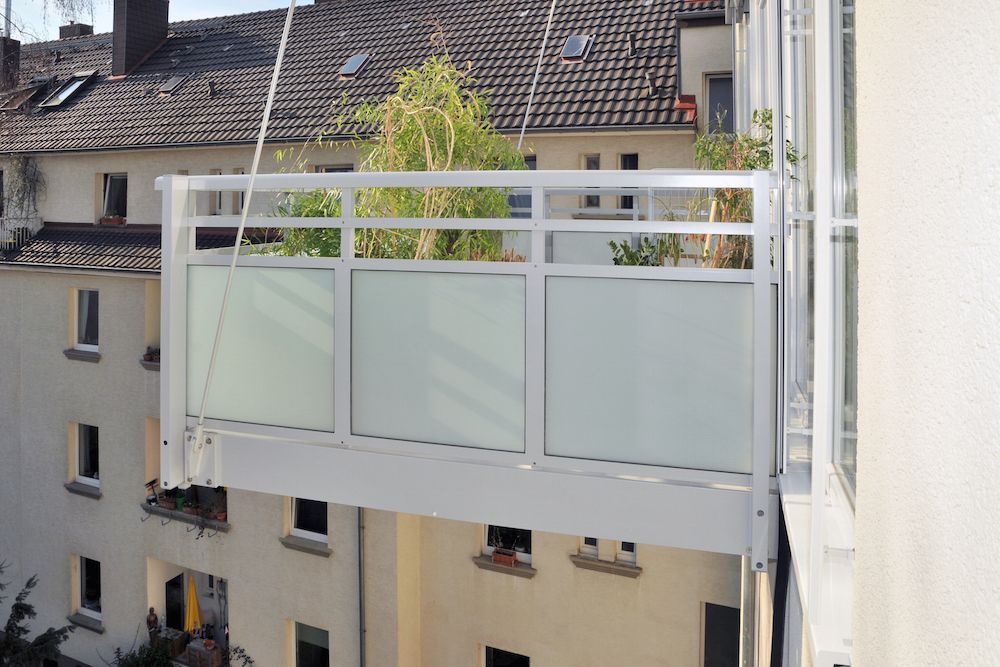 Assembly.
---
In order to avoid logistical bottlenecks, the delivery is carried out by company-owned trucks. We guarantee the safe transport of the pre-assembled components by means of thought-out transport systems.
Short construction times due to the use of state-of-the art assembly technology, company-owned special cranes and competent and well -trained employees.
Smooth construction process with our own assembly teams and minimal tenant nuisance without using the living area.
Our well-coordinated teams work hand-in-hand.
Wir sind für Sie da und freuen uns auf Ihre Anfrage.